Doctoral Network in Artificial Intelligence for Future Digital Health is a doctoral training centre funded by the University of Liverpool from October 2019 to train the next generation of world-leading experts in Artificial Intelligence to solve data intensive problems in healthcare.
Vision of the doctoral network
Leadership team of the network
Cohort-based training for PhD students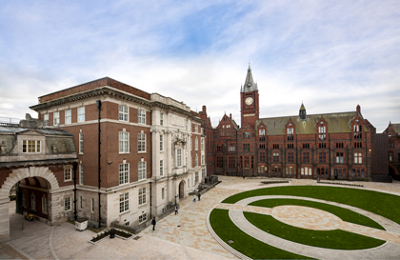 Vision of the doctoral network
The network will create a community of AI health care experts who will develop new AI tools for medical applications.
The vision is to establish a world-class centre providing high-quality doctoral training in AI for Future Digital Health.
The cohort-based training in a collaborative environment will feature peer-to-peer and cohort-to-cohort learning.
Each PhD project is carefully co-created in collaboration with a health provider and/or a healthcare commercial partner.
On completion students will be well-placed to take up rewarding careers within the domain of AI and Digital Health.
Back to Top of this page | Back to Home page
Leadership team of the network
Back to Top of this page | Back to Home page
Cohort-based training for PhD students
Dr Vitaliy Kurlin will lead the following cohort-based training programme in the doctoral network from October 2019.
Students with complementary skills will be paired (possibly with more senior students) to encourage peer learning, e.g. all PhD students from the EPSRC Centre for Doctoral Training in Distributed Algorithms and TDA group are also welcome.
The network will run the weekly 3-hour session between 11.00-14.00 for all PhD students in the network as follows.
The presentation at 11-12 will be based on a taught module in Data Science or will be given by an external speaker.
The lunch at 12-12.30 will be provided for free, but should be well-deserved by an active participation in the network.
The moderated workshop at 12.30-14.00 is for students to present and discuss their solutions to practical exercises.
The relevant modules are Introduction to Data Science (term 1), Geometric and Topological Data Analysis (term 2).
Back to Top of this page | Back to Home page